About Us
Artist Warren Vienneau
Warren Vienneau was born in Berkshire County, Massachusetts, surrounded by the beautiful rolling hills where he still lives today.
In 1980 he began his career as an artist, and has since flourished as a professional woodturner. He is strongly influenced by the natural form that he sees existing in the materials he uses. Blending smooth turned lines with the voids and natural edges which are characteristic of the different burl woods is his trademark.
"My focus as an artist is to create a finished piece which shows the work of my hand while preserving some of the natural existing beauty that was already there. The excitement of revealing colors, figure and form hidden beneath the rugged surfaces keeps my enthusiasm alive."
Warren's work is represented in prestigious galleries throughout the US and Internationally. Each signed piece is of heirloom quality and will enrich your home and add charm to your décor.
---
Watch Vinny at work!
---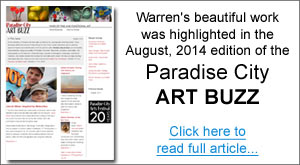 ---
What customers are saying!

Mr. Vienneau-- it was a pleasure to meet you today. We absolutely love the piece we purchased today, and it has a very prominent  new home in the center of our living room. We will enjoy seeing it every day for years to come. I know the kids are going to want to tag it for future acquisition! LOL. We also looked at your website and enjoyed the video.
Wishing you all the very best,
Lorraine Gervase Hoffer and Richard Hoffer
---
I have collected Vinny Vienneau's wonderful wood sculptures for years. I have found something unique beautiful: nature displayed at it finest, both warm while ruggedly handsome as if still alive frozen in time. To be able to view their aging gives me a sense of deep satisfaction and pleasure.
Frank Epstein
---
Having your home populated by Vinny Vienneau's works of turned wood means you've surrounded yourself with pieces that combine exquisite execution with a passion for the medium. In winter they warm, in summer they cool and all year round each piece provides a visual image just a little different from the last time you looked. Perfect not only for their intended use, but as centerpieces for mediation, yoga, relaxation, and calm.
Jeffrey Geller

---
Dear Warren,
I just wanted you to know how I enjoy the beautiful flower container I purchased from you. The finish is so smooth, and the design elegant. Each piece that I saw in your display showed detail to design and technique. I especially like the contrast of rugged surfaces of the natural wood and the smooth finish on the rest.
Your candlesticks had several woods, each perfectly finished so smoothly and in perfect combinations of the various woods used. They would be a prized item in any home.
Jan Draper
---
The new piece we received today looks fantastic. I am so glad we decided to move a sculpture up to our bedroom and feature your work in the living room. It's the perfect counterpoint to the Michael Alfano sculpture we have on the same wall. Thank you so much for sending your piece out to us. It's a a lovely addition to our collection. It will bring us joy every day.
Jane Sherman